The battle for Upper Egypt
Assiut feels far away from the famed epicenter of Tahrir Square. The oft-neglected peripheral region of Upper Egypt (the cultivated valley of the Nile from Cairo in the north to Aswan, 535 miles south) has been plagued by institutional apathy for years, long dismissed as a dead-end, from where one travels to the capital for ...
Assiut feels far away from the famed epicenter of Tahrir Square. The oft-neglected peripheral region of Upper Egypt (the cultivated valley of the Nile from Cairo in the north to Aswan, 535 miles south) has been plagued by institutional apathy for years, long dismissed as a dead-end, from where one travels to the capital for work and never returns. When Egypt's contentious de-facto leaders, the Supreme Council of the Armed Forces (SCAF), speak of a silent but loyal majority, or "liberals," fret about the backward religious and violence-prone rural areas, they have cities like Assiut in mind. But the reality is far more complicated. Assiut and Tahrir are bound together by personal connections and shared concerns -- inextricable ties that suggest a far more nuanced emerging Egypt than is generally felt from the central nerve of Cairo.
Assiut feels far away from the famed epicenter of Tahrir Square. The oft-neglected peripheral region of Upper Egypt (the cultivated valley of the Nile from Cairo in the north to Aswan, 535 miles south) has been plagued by institutional apathy for years, long dismissed as a dead-end, from where one travels to the capital for work and never returns. When Egypt's contentious de-facto leaders, the Supreme Council of the Armed Forces (SCAF), speak of a silent but loyal majority, or "liberals," fret about the backward religious and violence-prone rural areas, they have cities like Assiut in mind. But the reality is far more complicated. Assiut and Tahrir are bound together by personal connections and shared concerns — inextricable ties that suggest a far more nuanced emerging Egypt than is generally felt from the central nerve of Cairo.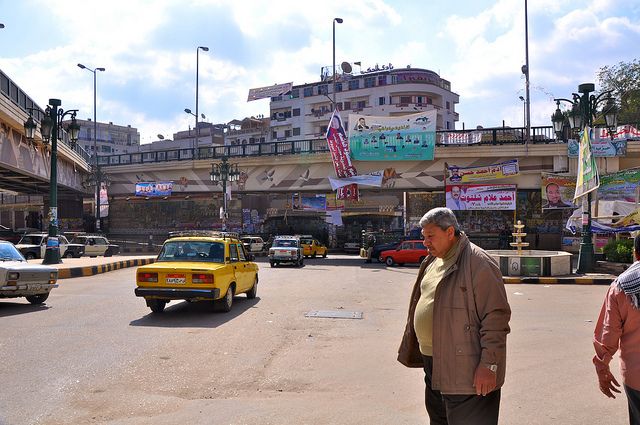 The new Assiut, which prides itself on being the capital of Upper Egypt, features a distinct pastiche of Salafis, felool, or remnants (a word used to describe holdovers from the Mubarak era), the popular Muslim Brotherhood, a smattering of activists, and a vaguely Egyptian brand of tribalism. Officials from the Mubarak era still cling to power, while Tahrir's activists find few points of entry into a skeptical environment. Outside the city's few main streets, Assiut's mustard-hazed landscape is home to 3.5 million people spread throughout some 1,000 villages. With 24 parliamentary seats, it was a major target, and now bellwether, in the new electoral competition reshaping Egyptian politics. 
Though some activists will tell you they had their own "Tahrir Square" in Assiut, by and large, the countryside remained marginally engaged with the uprisings that took Cairo by hold. Protestors continue to call for a prompt end to military rule, blaming SCAF for their inept, and even malevolent, handling of Egypt's transition to democracy. But, it is easy to find indifference or even hostility to ongoing protests in places where most people get their news from a largely pro-SCAF state television and almost nobody has access to follow revolutionaries on Twitter. Ayad Hamza, 46, a barber in the small village of Ezbet El Geish dismisses Tahrir as a farce. "These kids are stupid. They have nothing else to do but cause trouble," he said, mopping his cracked floor. "It's not a revolution they're making, but a nightmare." This is the kind of sentiment SCAF has been banking on — one they say resonates in Egypt. But it misses important linkages between the periphery and the political battles waged in Cairo, and naively exaggerates their indifference.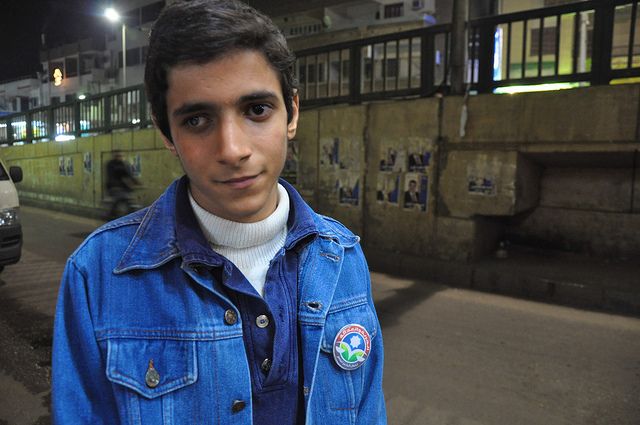 Fifteen-year-old Omar Abdel Karim walks through the backstreets of Egypt's agricultural heartland with swagger, slapping hands with the town's few token business tycoons and kissing the cheeks of newly empowered sheikhs. He rocks a denim suit with a white turtleneck festooned in mini Muslim Brotherhood pins. The sartorial glitz has become a source of nervous laughter for a mostly secular set of activist friends, a solid circle of about 15 youth, who linger in Assiut's empty cafes. "I always have to explain to them why I love the Brotherhood so much," he says. People approach him every 10 minutes or so, offering congratulatory pats on the back in light of the Brotherhood's recent electoral wins in Assiut — and all over the country. "I just say it's complicated, but I love them."
Karim comes from a family of Muslim Brotherhood stalwarts. But like most dynamics post-uprising, his loyalties have faltered and evolved. His brother, 24-year-old Ahmed Mohamed Abdel Karim known as "Al Sultan" is one of the most prominent activist-bloggers in Assiut. Formerly an active member of the Brotherhood youth, Ahmed has been lingering away in Cairo's notorious Tora prison for the past three months, pending investigations and military trials. He's one of an estimated 11,000 people detained by the military since the start of the revolution, underscoring what appears to be a diminishing public space for freedom of expression and association in Egypt. Ahmed, like Alaa Abd El Fattah, a popular blogger and revolutionary detained since late October, was accused of inciting violence against the military. But, according to his family, Ahmed was targeted because he was a "revolutionary," outspoken against military rule and human rights violations.
But Ahmed's situation isn't well known around Assiut. And if it is, it's not met with much sympathy.
According to nationally representative Gallup surveys conducted across the country between March and September, most Egyptians said they long for a return to normalcy, and see the country's biggest problems as economic, not political. Among the wider public, the military is popular, while continued demonstrations that are blamed for crippling the economy and prolonging instability are not. This is dangerous, warns Dalia Mogahed, director of Gallup Abu Dhabi, highlighting an imminent flashpoint between not just the activists and SCAF, but the politically active minority and the ill-defined silent majority of Egyptians. "If these places like Assiut, which are the real heart of Egyptian society, aren't engaged and listened to, then the public base for the revolution will continue to diminish."
Zeinab Abu
l-Magd, an Upper Egyptian assistant professor of history at the American University in Cairo, says getting people to realize that is easier said than done. "It's been hell trying to get people, some of the famous revolutionaries, interested in what's happening outside of Tahrir." She's been futilely trying to link the political elite of Cairo to nascent grassroots efforts in the south. Last fall, Magd held meetings with activists in Upper Egypt who had less interest in the protests in Tahrir than in the need to disband governors across the various governorates who are still connected to the old regime by a string of military rulers. Some call Major Gen. Said El-Boi of Assiut the "Tantawy of Upper Egypt." In Sohag, Omar Suleiman's former assistant security is the new governor. In Qena, Major General Adel Labib, a police general, and Major General Sarag El-Din Al-Rouby in Minya have been appointed to the position. Luxor managed to disband a governor, but in Aswan the struggle continues.
At a meeting Magd hosted this fall in the eerily desolate tourist hub of Luxor, some Upper Egyptians spoke of a desire to secede from Egypt. "The revolutionaries have lost the masses by focusing on Tahrir solely as the last castle of protection," she said. "This is a failure of them, the revolution. They never got over Tahrir and out of the bubble."  
Some did try. But they found it difficult. Several non-government organizations and political parties have complained of difficulties in traveling to remote areas like Assiut to mobilize. Ehab Sallam, a project manager and lawyer with United Group, which received funding from USAID for democracy promotion last summer, says it is harder than it seems reaching out to Egypt's vast peripheral regions. "We want to link up with grassroots efforts on the ground, but in places like Assiut we haven't really tried. It's a problem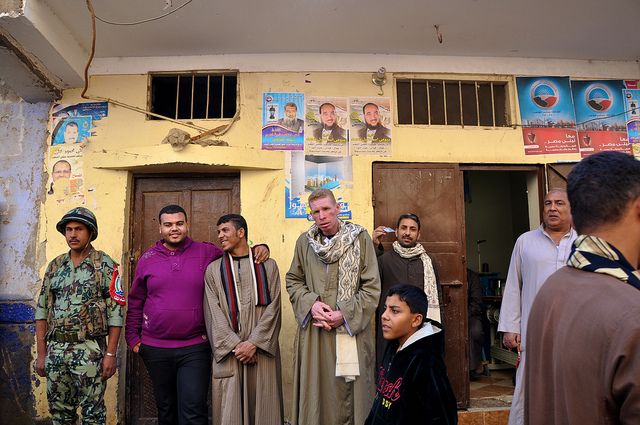 , we know."  
The bumpy road to Managabet village from the city's main square is colorfully dotted by fruit stands, make-shift shisha stations, and entrances to dusty hamlets framed by campaign signs. 
"Well, we lost," announces a defeated 34-year-old Mohammed Assad, a leader in the village. "We're not surprised. We'll give the Brotherhood and Salafis a chance to prove that Islam is the solution." Assad is a leader of the "Revolution Continues Coalition," which fielded parliamentary candidates in the name of Tahrir. He leads the way to their mini-headquarters on a small dirt road, past a kaleidoscopic cluster of Muslim Brotherhood and Salafi al-Nour "Light" party campaign posters.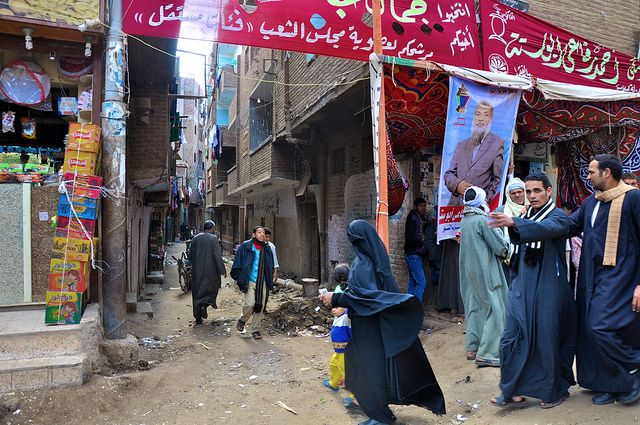 While not very popular in Assiut and Upper Egypt, the bloc is said to be one of the most significant new players in the race — the alliance of choice for many youth candidates. They want to pose an alternative to Islamists and shift the focus away from the religious back to worker's rights. But they lost badly. And members like Assad aren't sure what's next. "We don't have great expectations. We look simple and we are. We just want basic services. So we'll work toward that, but we're also going to wait," he said. "Because only time will tell if the Islamists can deliver."
If the activists have struggled to connect with Assiut, the prominent figures formerly associated with Mubarak's National Democratic Party (NDP) have struggled more than their wealth and former privileged status would have suggested. For the past several decades, the NDP, in turn for votes, facilitated land and gun ownership in Upper Egypt, birthing and nurturing a corrupt and incestuous network of businessmen. Many expected the felool to dominate the elections in the upper Egyptian provinces, but thus far they have been almost entirely wiped out.
The felool themselves entered the elections with a bravado that has smacked presumptuous for many. "We've long known, during this whole uprising, that the revolution wasn't about Tahrir. That this was actually a small portion of Egypt," says one of Egypt's most powerful media executives, a close apprentice during Mubarak's days. He sits in his swank media war-room with an elegant view of the Nile. Since the fall of Mubarak, he's been orchestrating media campaigns, including posters on Cairo's main highways and roads proclaiming (in English), "From Egyptian to Egyptian, work is our only solution." The message is simple: More working, less protesting. "People don't understand this wasn't a popular revolution and Tahrir will be in the trash-bin of history by next year. "
Assiut's Mohamed Abdel Mohsen, 65, is part of the tainted boy's club. But he defiantly vows he's one of the few men who can deliver. He's been doing it, he says, for 40 years in villages like Mangabet, though now it's been "difficult" for him to go to the
same places. He sits in a grand foyer fit for a king, his tailored suit impeccably ironed. Flower arrangements are positioned sporadically throughout his office, serving as decorative reminders of "the love and support the people have for me." In a corner hangs an almost daguerreotype relic, a faded portrait of former President Hosni Mubarak — his "loyal boss" of 30 years and "a good man." "They say I'm felool," he smirks before rolling out, what has become, one of the most popular colloquialisms in Egypt. "Well then, girl, everyone is felool." 
Quickly after the uprising, Mohsen joined one of the most prominent felool parties, the Ittihad (Union) party set up by Hossam Badrawi, who was named secretary-general of the NDP in the final days of uprising in a last attempt to quell protests. But Mohsen has found election season to be tough going. On the first day of polling, Mohsen flares up at members of his team for not being as active on the streets as the Brotherhood, who promptly set up information tables in front of almost every voting station. He frantically runs through a clipboard list of potential volunteers to help distribute flyers, but many fail to answer his calls. And though he says his team is robust, his milquetoast aide admits, behind his back, several volunteers were no-shows. Mohsen blames the Islamists for ruining his electoral chances because he says they bought votes left and right. "We always knew this would happen if we let them free to operate," he says behind his desk turned podium. "As NDP we always stood for security and stability. I still stand by that. The proof is outside. Tell me, do we have that now?"
But the elections in Assiut instead show a profound power shift across the board. Moneyed family cliques and feudal landowners with longstanding ties to the former ruling party and security services can't run the show in Upper Egypt anymore. "We all have money now and connections. It's a free slate for everyone," says Dr. Ali Azadeen Sabet, secretary-general of the Muslim Brotherhood in Assiut. "You can't just throw money to win hearts and minds anymore. It's about ideas."
And Sabet, proudly holding a 45-page political program, says he and the 83-year-old group behind him have a lot of those. The Muslim Brotherhood's Freedom and Justice Party has emerged as the strongest force in Assiut, winning 11 of the 24 seats (though three of the individual winners were annulled by the pres
iding judge and will be re-run in January). Sabet views the results as vindication of the Brotherhood's controversial decision to not officially participate in the recent protests against SCAF that saw more than 40 dead and 2,000 injured. In the past weeks, both the Brotherhood and SCAF have relied upon a common refrain: the 100,000 or so people in Tahrir don't represent an increasingly complicated Egypt. And they might be right. "We can't even talk about Tahrir as a whole anymore — it itself is divided. These people who have no idea what they want," Sabet says, grabbing a tissue out of a "Freedom and Justice Party" tissue box that he jokes is reserved for the election's losers. "They're by nature against — never really for anything."
Their main competition came not from liberals or the felool, but from the Islamist alliance, as the Salafi Hezb al-Nour party and Gama'a al-Islamiya (a formerly militant Islamist group) ran second. Sabet says the Brotherhood has a sort of "gentleman's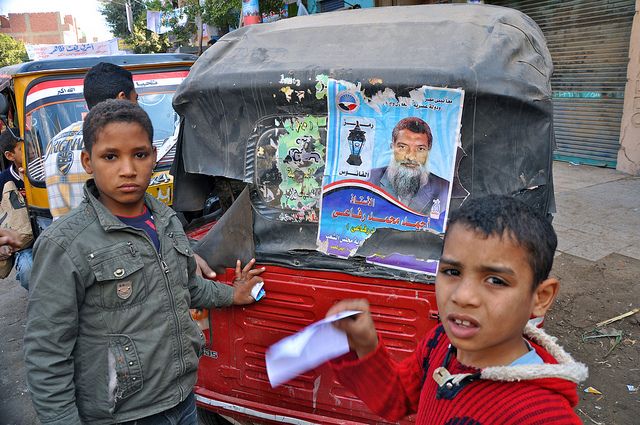 agreement" with the Islamist alliance. "They are like our less politically mature younger brothers. We have friendly competition, but they need to take baby-steps into politics. They want to rush things. We're more patient, but it's an important relationship." But the Brotherhood knows it has to tread carefully and can't afford to alienate the Salafis — or lose in a game of whose Islam is more authentic. The Brotherhood has attempted to appease the growing right in the governorates, while behaving "moderately" in the capital and in front of an increasingly skeptical and worried West.
The gentleman's agreement has ebbed and waned in the heat of the campaign. I watched the Freedom and Justice Party's media manager anxiously pacing around the party headquarters in Cairo as results trickled in, complaining that Salafis were "playing dirty tricks to win voters outside of Cairo." Yet down in Assiut, the party actively threw its support behind a Gama'a al Islamiya independent candidate who was running against felool in the run-off.
At the Salafi al-Nour party's less decorated Assiut headquarters down the street from the shiny tinseled Brotherhood's, Sheikh Ayman Shrieb, the head of the party, sits at his oak desk, juggling four ringing cell-phones. "At the end of the day, we and the Brotherhood want the same thing. What is that?" he preemptively asks. "Well, we want an Islamic state. Every vote we don't get, we hope it goes to the Brotherhood."
Shrieb insists al-Nour gets an unwarranted reputation for being "intolerant" and "rigid." He waxes poetic on the party's inclusivity ("We have many women running") and empathy ("We are the most involved with Egypt's poor"). His assistant sits in a corner, arranging a visit for the next day to one of Assiut's larger villages that voted predominantly Salafi. Before leaving, he motions to my male translator that he'd like to have a private talk. "You know you should stop working with her," he cautions him. "Females are seductresses."
Down the street in a mostly Christian neighborhood, is the Sharia mosque where President Anwar Sadat's 1981 assassination was said to have been ordered by one of Egypt's formerly most violent Islamist groups, the Gama'a al-Islamiya. Gama'a launched several attacks on tourists in Egypt in the 1990s, most notably an attack in November 1997 in Luxor that killed 58 foreign tourists. They also still proudly claim responsibility for the attempt in June 1995 to assassinate Egyptian President Hosni Mubarak in Addis Ababa, Ethiopia. 
Now the Gama'a is one of the most surprising beneficiaries of the uprising. The Building and Development Party is the newly revamped — and now official — political arm of Gama'a al-Islamiya, which has renounced violence after their militant past. It was founded by Tareq al-Zumar, who took part in Sadat's assassination, and was released from three decades of imprisonment after the uprising. They are part of the Islamist Bloc, joining forces with the Salafi al-Nour party (the Muslim Brotherhood is not a part of the coalition). Their advertisements are plastered throughout Assiut's villages, simply declaring their way is Allah's. In more urban areas, they use a glossier one with a suit-clad arm dropping his vote into a fish-tank turned ballot box filled with beautifully manicured urban structures. 
Wael Baker, a rotund cheery-cheeked man in his 30s, pours homemade orange juice in a sunny apartment in downtown Assiut. He says Gama'a al -Islamiya had a "rebirth" since the uprising, registering 5,000 members in Assiut and 25,000 overall in Egypt. "We're getting there," he said, conceding the numbers are low. "January 25 showed us non-violent resistance is the way to get things done. We understand." Moreover, because they were the "most-oppressed group in Egypt," Baker says they would rule the country with "overwhelming tolerance." After putting out an elaborate spread of cookies and fruit — he hesitates then shyly makes a request. "Put a picture on Twitter and show that we fed, not kidnapped, you," he chuckled.
After explaining how crucial it is that the Gama'a engages the West and vice versa, he and some members hopped on their motorcycles and zipped over to a packed voting station where their "main man" had been for most of the day. Bayoumi Ismail, who won an independent seat for the group, is a 33-year-old electrician. His bright white perma-smile glistens with schoolboy delight. His main competition for the worker's seat was Mohamed Hamdy — a former NDP who joked throughout the voting rounds, "It's me or a Terrorist, eh?" Ismail, w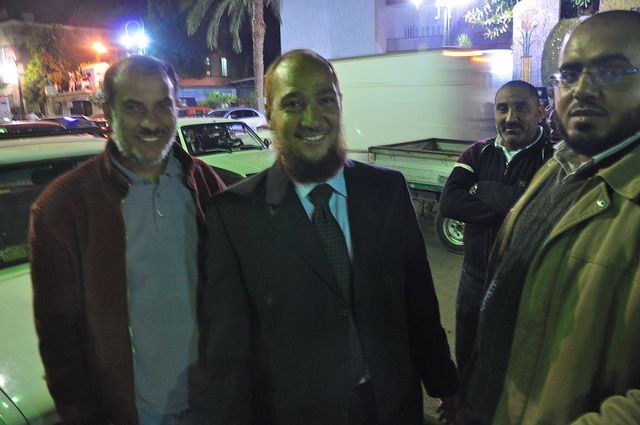 ho's enjoying the last laugh, was born into a prominent Gama'a family, his father loosely connected to Sadat's assassination.
"If you would have told me 10 years ago that I'd be campaigning here," he says, "I would have laughed." He plays with the flash of a camera with celebrity flare, basking in the delight of attention from Assiut's residents, like a doting 19-year-old female, who stops him on the street and prematurely congratulates him. She heralds him as "the solution." Ismail tells her and her friends about his plans to build a youth center in Assiut, his wide smile never once faltering.
The rising Islamist tide is particularly alarming to the large Christian community in Upper Egyptian cities (the home of an estimated half of Egypt's Christians). In Assiut many Christians said they had "voted for the eye" — a reference to the Egyptian Bloc, the coalition that the church unofficially pointed to (each party has a campaign symbol so that illiterate voters can identify their choices on the ballot). The bloc is made up of three liberal, secular-leaning parties, including one founded and financed by Naguib Sawiris, a Christian telecoms tycoon who is one of the country's richest men. Though the alliance is running a mix of Muslim and Christian candidates, it's very much considered "the Christian party" in places like Assiut. But in many villages, when you mention "the eye," Islamists will immediately bring up Mickey Mouse. In June, Sawiris was accused of mocking Islamists after tweeting cartoons of Mickey and Minnie Mouse wearing conservative Muslim attire. He later apologized for re-posting the images on Twitter, saying he meant no offense and "just thought it was a funny picture." But the incident has stuck with many.
At Assiut's First Evangelical Church, members of the congregation gathered before the night of elections, saying priests encouraged them to vote for the bloc. "Do you know what it's like living here? It's the 80s all over again," said Salawa, 45, who wished to remain anonymous, a volunteer at the church's medical center, referring to the high time of Gama'a's violent Islamist insurgency. "It's hell and we're scared," she said. "Don't let people lie and tell you we aren't."
The complex new arena, chock full of both nascent and entrenched allegiances and identities, offers both hope and challenges to the ongoing efforts of activists to not only spark a new revolution, but to complete the first. Protestors at the ongoing Tahrir sit-in complain that these were not Egypt's first free and fair parliamentary elections that there's little to celebrate. Democracy remains elusive, they cry.
In Assiut, the activists don't quite know what to think. "We are all completely confused. There will be a new revolution, God willing," says 24-year-old pharmacist Reham Refat, a close friend of the detained blogger Ahmed. She and her friends gathered in the lounge of a rundown budget hotel in the city's three-block main drag to hash over preliminary election results, regretting that Ahmed's name was nowhere to be heard in any candidate's stump speeches or in any conversation on the streets. 
The owners of the hotel, friends and supporters of former NDP bigwig Mohsen, look on curiously at their book bags decked with yellow and black "No to Military Trials" stickers. Omar, the young Freedom and Justice Party enthusiast, fondles with the hook on one of his FJP pins and texts his mother about an upcoming trip to Cairo to visit his brother in Tora.
"I'm not sure if I want other people to know," he paused, before walking home past red-stenciled graffiti of his brother's face, now eclipsed by campaign posters. "But, sometimes, I think about how things were before the revolution…me, my brother and the Brotherhood. Things were simple, not complicated. We all knew who we were."
Lauren E. Bohn is a Fulbright fellow and multimedia journalist based in Cairo. Follow her on Twitter at @LaurenBohn.
<p> Lauren E. Bohn is a Fulbright fellow and multimedia journalist based in Cairo. Follow her on Twitter at @LaurenBohn. </p>