Turkey's other refugees
With his dazzling blue eyes and angelic smile, 10-month-old Besir lights up any room he's in. But the only rooms he's ever seen are the insides of tents and cargo containers. "He's never lived inside a house," says his mother, Hasret, 21, bouncing him on her knee. The steel container we're sitting in on this ...
With his dazzling blue eyes and angelic smile, 10-month-old Besir lights up any room he's in. But the only rooms he's ever seen are the insides of tents and cargo containers. "He's never lived inside a house," says his mother, Hasret, 21, bouncing him on her knee.
With his dazzling blue eyes and angelic smile, 10-month-old Besir lights up any room he's in. But the only rooms he's ever seen are the insides of tents and cargo containers. "He's never lived inside a house," says his mother, Hasret, 21, bouncing him on her knee.
The steel container we're sitting in on this baking August day is one in a sea of 1,120, lined up in rows over a vast gravel field in southeastern Turkey. An average of six people live in each container. Water and electricity are sporadically available, and food is scarce. Most families know they have lost their houses and belongings forever. Most children don't have any toys, or even a change of clothing. Few people know how or when they will be able to move out of the camp.
In the mind-numbing heat of the container city, mingled with pleas for aid and information, there issues a collective lament: "Our government has forsaken us."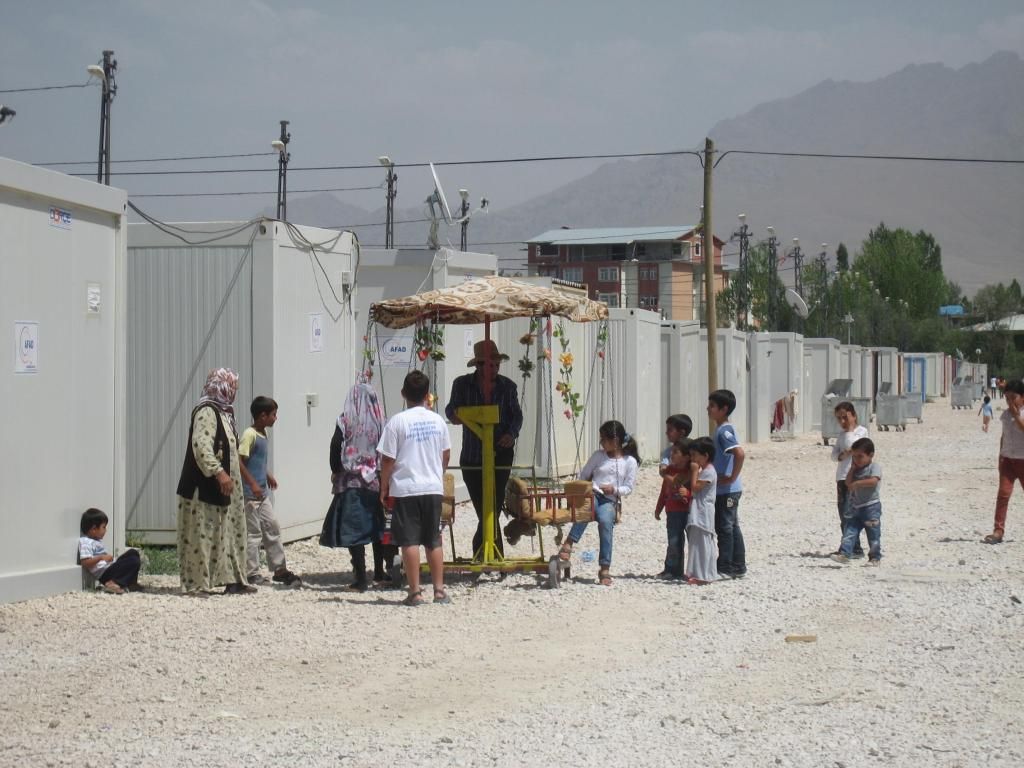 These people aren't fleeing the violence in Syria, however. They are locals of Van province, and have been homeless for the past 10 months, since two massive earthquakes struck their city last autumn, killing 600 people and wounding 4,000 more. Currently, some 67,000 individuals live in Van's 33 container cities.
Like Syria's refugees, there is no easy path back into normal life for them. The new houses being built in Van are too expensive for most residents of container cities, where more than half the working population has been unemployed since the earthquake. Financial aid from the government is only available for owners of buildings that were damaged but not destroyed. It is also off-limits to the insured, even though most forms of insurance did not cover people displaced by the earthquake. 
Unlike Syria's government, the Turkish government has not waged war against its own people. But its response to the earthquake, which has been characterized by carelessness, corruption, and an unwillingness to work with local authorities, has left Van's displaced residents to roast in their container cities with few routes of escape. Worse, observers argue, the ruling Justice and Development Party (AKP) is trying to profit from their suffering, using the relief effort to score political points and generate business for the state housing development administration.
When the first earthquake struck on October 23, Hasret's world was turned upside down. Her house was destroyed, her husband abandoned her — an experience common to many women in the aftermath of the earthquake — and she m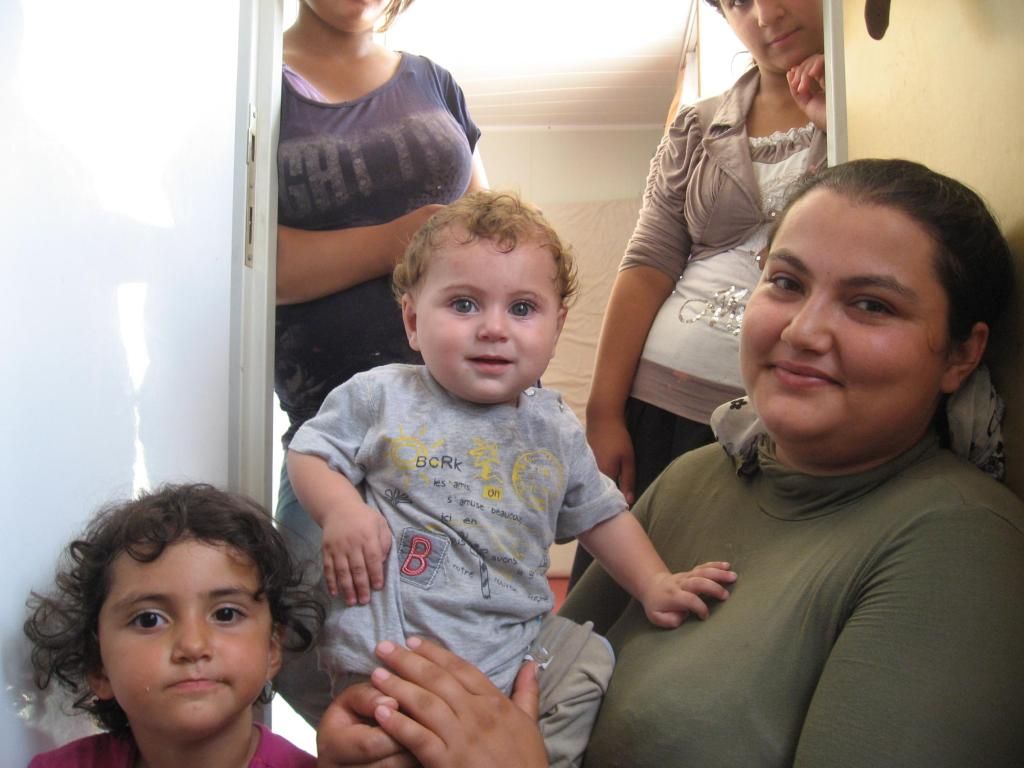 oved into a tent with her parents. Four days after the second earthquake, which struck on November 9, she gave birth to Besir. Now, she lives with eight relatives in a single container, waiting to move to a real house.
That may take some time. The Turkish Housing Development Administration (TOKI) has promised to build 17,000 houses in the two cities of Van province most affected by the quake. According to Van's municipal building manager, the housing need in the city of Van alone will likely outstrip that, at around 24,000. TOKI had originally pledged to complete its houses by the end of this year, but so far, fewer than half are finished, according to Cahit Bozbay, a member of Van's municipal council who toured the new TOKI projects in August.
"What we really want is for the government to give these houses to the people for free," says Bozbay, adding that each TOKI housing unit will cost 70,000 Turkish Lira (approximately $40,000). "In three months it will be winter again, and people shouldn't have to live in containers then."
A more reasonable housing situation could have been worked out if the central government had worked with Van's municipality, says Bozbay. The city of Van is a stronghold of the Kurdish nationalist Peace and Democracy Party (BDP), however, and one that the AKP hopes to win in elections next year.
Anxious to exclude local authorities from the relief effort as much as possible, the central* government even forbade the municipality from opening an aid distribution center in its own city for the first two weeks after the earthquake, according to Bozbay. The government relented, he says, when journalists reported on the inefficiency of the relief effort and the lack of coordination between the municipality and the AKP. 
In the initial aftermath, Turkish Prime Minister Recep Tayyip Erdogan also belittled the aid donations of BDP-controlled municipalities around Van, charging that "Those who are able to organize people to throw stones at police and soldiers, vandalizing the streets, throwing Molotov cocktails, are nowhere to be seen in the hour of disaster," despite specific reports of large aid donations from those same municipalities. AKP officials weren't as vociferous in their defense of their own relief effort. To this day, the central* government has not disclosed how much aid it sent to Van in the wake of the temblor.
Many locals in Van were disgusted by the central* government's handling of the relief effort, including Aylin Çelik, a sociologist with the Van Women's Association. "Other countries sent aid to the state after the earthquake, and they said, 'We won't accept it bec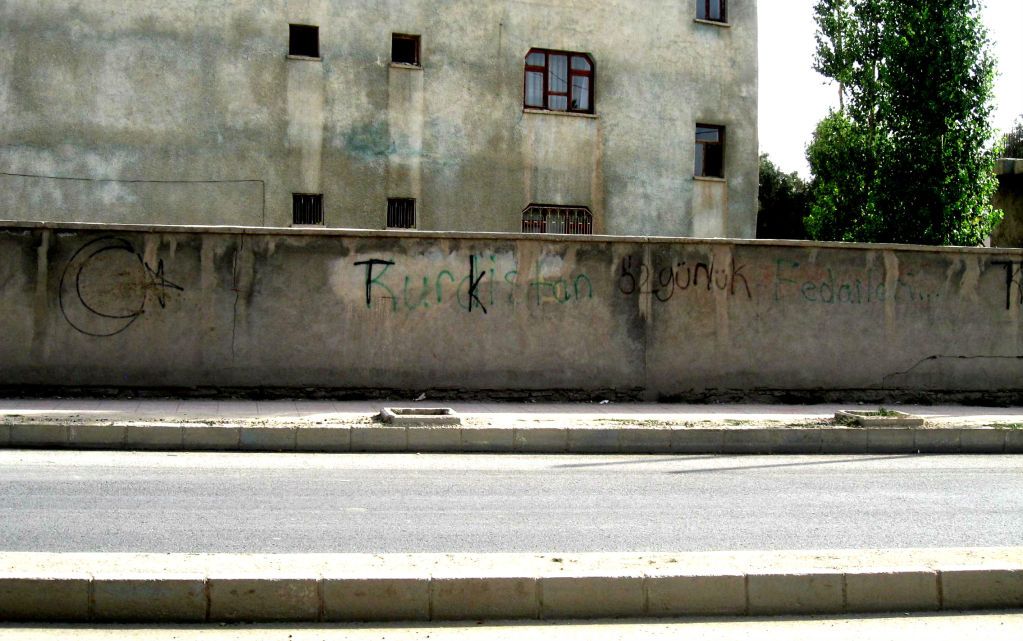 ause we want to test our own relief potential,'" says Çelik furiously. "I'll never forget that word, 'potential.'" Like most people in this Kurdish-majority province, Çelik believes the government would have launched a much more generous recovery program if the same earthquake had occurred in a different part of the country. "But we're Kurdish, so they don't care if it takes us 10 years to fully recover," she adds.
Across the gravel lane from Hasret's container lives Sabri Gezen, 40, who shares her container with six relatives. As curious children from neighboring containers appear and squeeze into her 9′ x 7′ kitchen, Gezen pours a few precious tea leaves into a kettle and discusses her family's options.
"It seems like we'll be forced to move to a TOKI house," she says. "We'll have to pay with an installment plan. The installments are too much for us, but what else can we do?" Gezen's family cannot get financial assistance from the government because her husband has insurance from his job, she says. Renting is another option, but rental rates around the city have nearly doubled since before the earthquake.
Those who choose to buy TOKI houses can pay for them in annual installments over a 20-year period by taking out a bank loan. But many container city re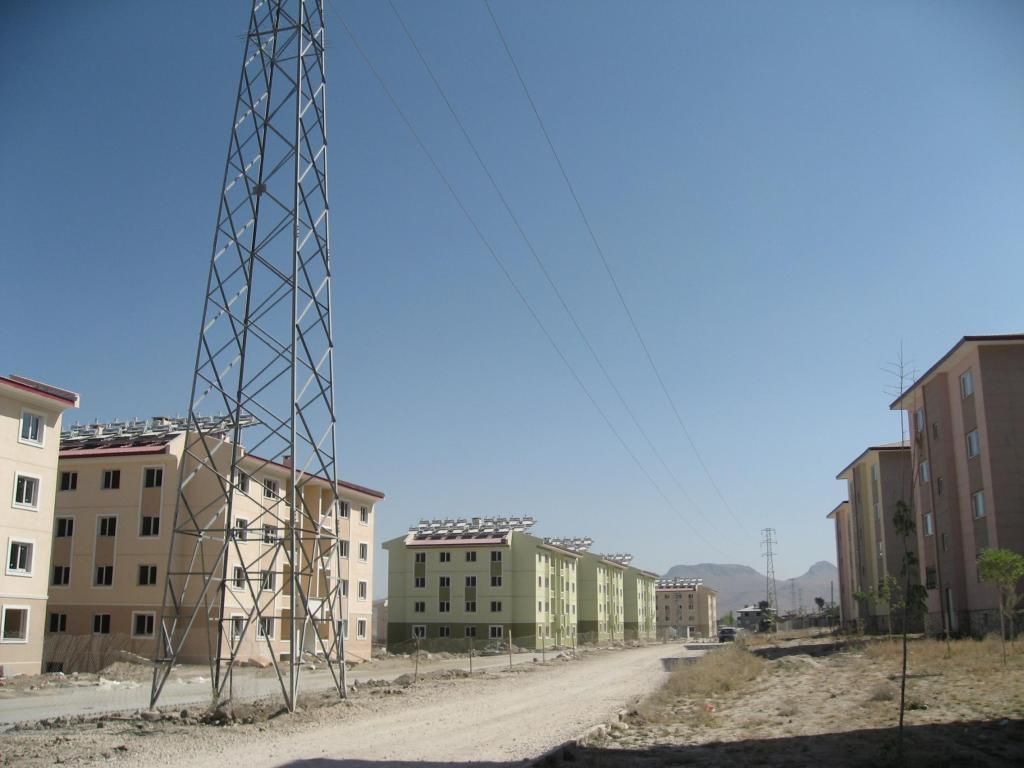 sidents haven't applied for fear of falling heavily in debt to the bank, according to Beriwan Kilicaslan, a social worker in Hüsrevpasa, the container city where Hasret lives. Some Van residents are also deterred by the remoteness of the TOKI housing settlements. Built far on the outskirts of the city, public transportation is infrequent at best.
In one or two years, most of the TOKI constructions will become housing complexes for civil servants, predicts Fatih Aykaz, a member of the Union of Chambers of Turkish Architects and Engineers (TMMOB) from Van. "Most local people won't choose to live there."
Vadine, 34, who shares her container in Hüsrevpasa with her husband, parents-in-law, and three children, is one of the locals who would prefer not to. "We don't know when we'll leave our container," she says, standing in front of it to escape the oven-like atmosphere within and squinting into the sun. "We'd like to build our own house, but I have no idea when we'll get permission from the state. They told us they have to improve the city before anyone else can build."
In fact, no independent contractors will be able to build houses in Van until TOKI has finished building its own. Normally, the municipality issues permits for new buildings in the city. But the government froze that ability after the earthquake, says Bozbay, claiming that other construction would "interfere" with the government's master plan for the rebuilding effort.
"We will give our plans to the municipality when TOPI's work is done," said Aziz Salihoglu, a spokesman for the Emergency and Disaster Management Directorate (AFAD), the central goverment* agency tasked with organizing much of the rebuilding effort in Van.
On July 23, officials from the Van public prosecutor's office raided AFAD's offices in Van. They took 10 workers into custody on charges of deliberately falsifying the damage reports of 38 buildings. But the raid was a half-hearted effort by the AKP to clean up its agency's image, according to TMMOB's Aykaz, who has seen many of the reports and thinks the true figure of falsified reports was probably closer to 100. Even the unmodified reports were untrustworthy, in his view. AFAD only performed basic c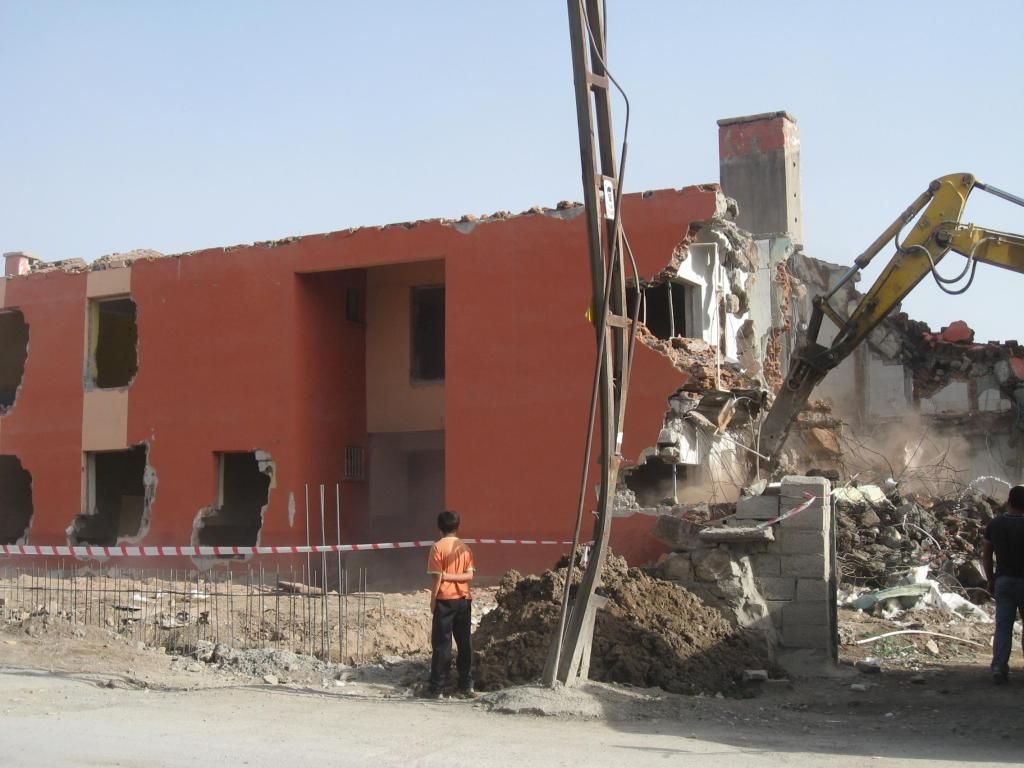 oncrete core tests on buildings to determine their safety, he says, ultimately ordering the unnecessary demolition of thousands of housing units that simply needed repairs.
As a result of those extra demolitions, TOKI now has far more potential customers for its new houses. "These were all political decisions," says Aykaz, who claims that TOKI, one of the world's biggest construction enterprises by revenue, is "bankrolling the government." Aykaz is far from alone in his criticisms of TOKI, which has a reputation for elbowing other contracting companies out of the sector and has refused to release figures about its financial performance in recent years. Although TOKI was founded 25 years ago to provide low-income housing, almost all of its projects are now sizable profit-generating ventures.
The machinations of AFAD and TOKI in Van have left Vadine and her household adrift amidst circulating rumors that the state might close most container cities once the TOKI construction is finished. AFAD officials have said the closure date "isn't certain," but that the process will begin after the next round of TOKI houses are finished in mid-September.
"They say different things about how long the container city will be here. We still don't know what will happen. We have one salary, and we're seven people. If they remove us from here, we'll have to pay rent, which is much higher now, but we'll have no power to resist," Vadine says sadly, staring down the long, blinding white row of containers.
Julia Harte is a freelance reporter based in Istanbul.
*correction — Turkey's central government was originally referred to as its "federal government" in this article, while Turkey is in fact a unitary state, not a federation.