Unwise for Japan to be US puppet in Asia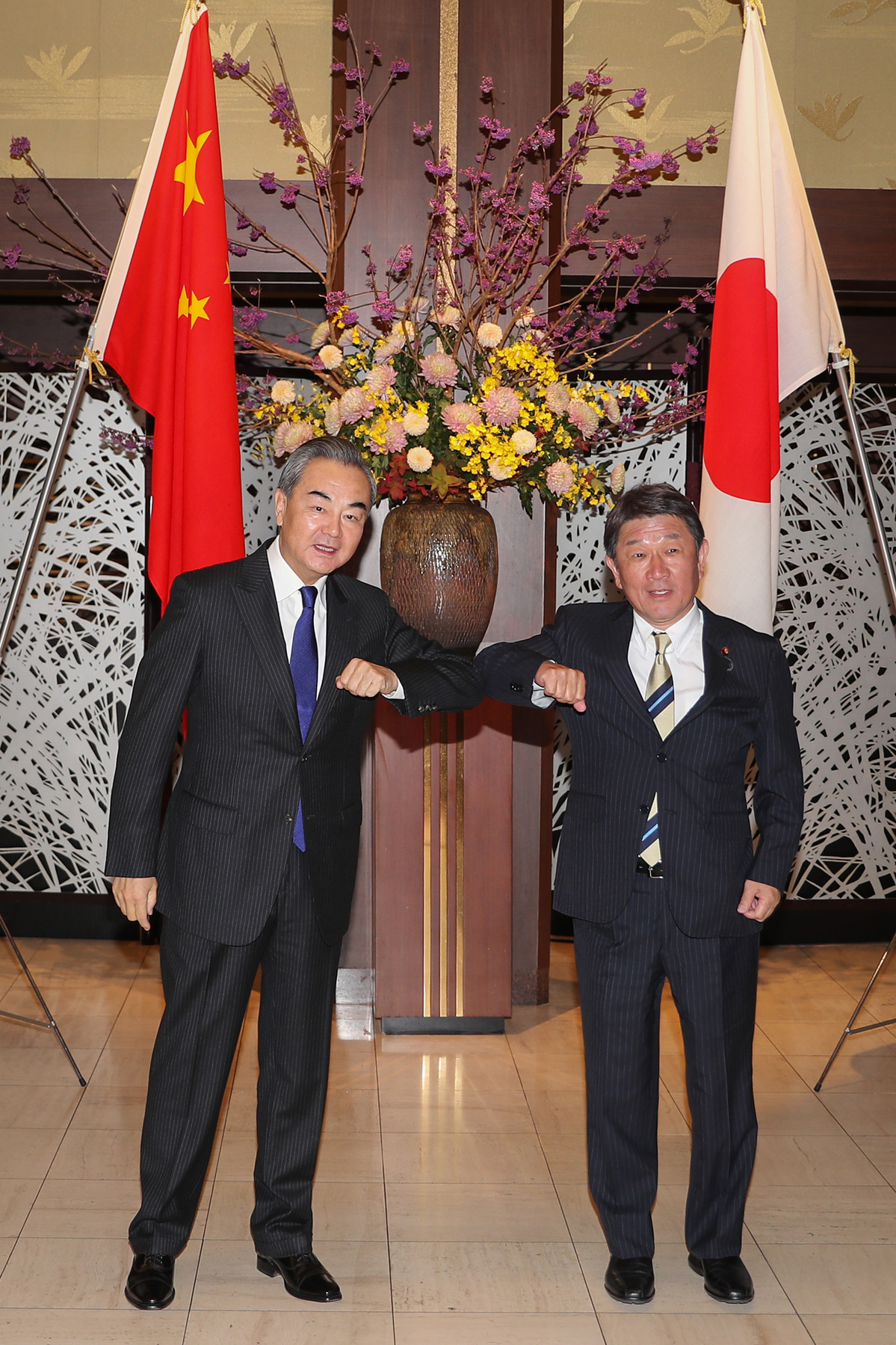 Chinese Foreign Minister Wang Yi had a phone call with his Japanese counterpart Toshimitsu Motegi on Monday and conveyed that "China hopes that Japan, as an independent country, will look at China's development in an objective and rational way."
Since Washington and Tokyo have attempted to make further comments and interfere in China's domestic issues including the Taiwan question, China reaffirmed its stance for objective and win-win cooperation before the meeting between US President Joe Biden and Japanese Prime Minister Yoshihide Suga on April 16.
By rendering China as a growing security threat in the Asia-Pacific region, former Japanese prime minister Shinzo Abe persuaded Biden's predecessor Donald Trump to step up the US-Japan alliance instead of withdrawing US troops from East Asia. Having a meeting with Abe recently, Suga may continue puffing up the "China threat" to enhance the US-Japan alliance at his forthcoming meeting with Biden.
Due to improving China-Japanese relations after China's reform and opening-up in 1978, China has been more rational to deal with the Treaty of Mutual Cooperation and Security between the US and Japan. However, China objects to upgrades of anti-China measures in the US-Japan treaty.
Strengthening the US-Japan alliance to fight against China will deteriorate the efforts to improve either China-US or China-Japan relations, which will put Asia-Pacific security at greater risk.
Countries need not only national security but also mutual security. Both developed powers, the US and Japan, in scheming to contain China, will only push China to take stronger countermeasures to defend itself. The Asia-Pacific region should avoid regional military confrontations, which can endanger global peace and security.
Though it is to some extent understandable that Japan has concerns about maintaining the US-Japan Treaty of Mutual Cooperation and Security, China has firmly opposed Japan and the US to intensify regional confrontation.
The world still values the trend of peaceful development. China harbors goodwill for improving relations with the US and Japan. Japan and the US should be rational and heed China's concerns.
The author is a professor at and deputy director of the Japanese Studies Center, China Foreign Affairs University. The views don't necessarily reflect those of China Daily.
---