China should better adapt to population challenges
The outcome of the seventh national population census released on Tuesday has attracted wide attention. Three experts shared their views with China Daily's Zhang Xi on how China should better adapt to population trends.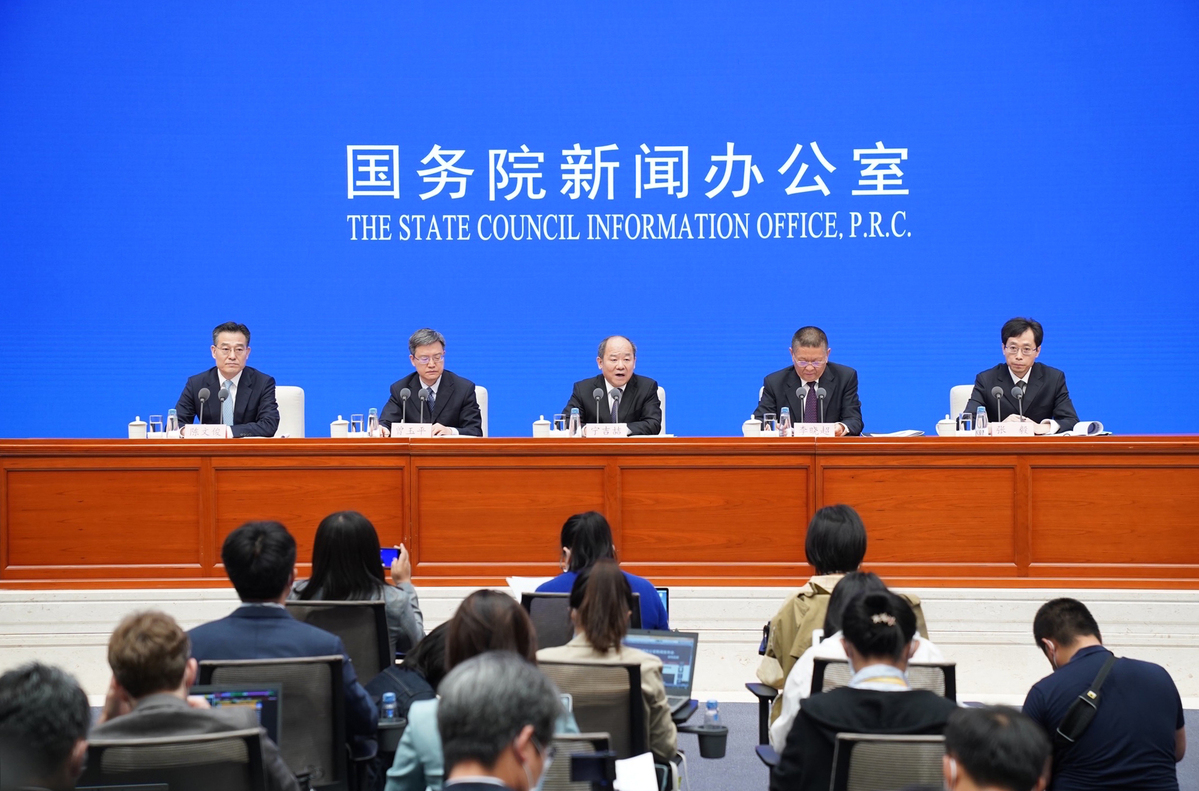 Editor's note: The outcome of the seventh national population census released on Tuesday has attracted wide attention. Four experts shared their views with China Daily's Zhang Xi on how China should better adapt to population trends. Excerpts follow:
Long-term policy needed to encourage births
The seventh census showed a population of 1.41 billion for the Chinese mainland, with an annual growth rate of 0.53 percent in the past decade, down from 0.57 percent from 2000 to 2010.
The population aged below 14 reached more than 253 million, accounting for 17.95 percent of the total population, up 1.35 percentage points compared with 2010.
The increase in the population below 14 has showed the easing of population policy has indeed led to new births. However, much more has to be done to address acute population changes.
China began to ease the family planning policy in 2014, allowing couples where one or both are only children to have two children. The policy was further relaxed in 2016 to allow all couples to have two children.
Indeed, the newborn population reached 18 million in 2016 and 17 million in 2017, but statistics showed it fell to 12 million in 2020. That means the effects of the policy easing has been declining, with the potential of second births already explored.
As the experience of developed countries shows, a favorable family planning policy alone cannot reverse declining birth rate trends. The authorities should therefore encourage couples to do their own family planning, which is the original purpose of easing the family planning policy, so as to increase the birth rate.
Another feasible solution to China's demographic problem could be revising outdated policies and provisions, implementing a comprehensive series of pro-family measures covering marriage, prenatal and postnatal care, children's education, housing, social insurance and elder care, and striking the right balance between parents' childcare duties and career development.
It is also critical to create a maternity-friendly, child-friendly and family-friendly social and cultural environment to encourage couples to have two children, with the government providing more support for parents in raising children, especially guaranteeing quality education. In other words, the family planning policy should better mesh with related social and economic policies.
Yuan Xin, a professor at the Institute of Population and Development, Nankai University
Bolder measures needed to deal with accelerating aging
The changes in the population structure are quite noteworthy. The ratio of the population aged between 15-59 to the total population declined 6.79 percentage points in the past decade, and that of the population aged above 60 increased by 5.44 percentage points.
The central leadership introduced a more inclusive, but prototypical, family planning program in the 14th Five-Year Plan (2021-25). It is aimed at addressing the increasing social challenges brought about by a rapidly aging population and shrinking demographic dividends.
Given the latest census results, the government needs to further adjust existing family planning policy.
After years of efforts, the government introduced a universal two-child policy in 2016. Yet it did little to offset the effects of the aging population problem — as, according to official data, the number of new births fell from 16.87 million in 2014 to 14.65 million in 2019, and estimated births in 2020 was 12 million.
So the authorities need to consider bolder moves, such as lifting restrictions on births and allowing families to decide how many children they want. There is little chance for a "baby boom", because many young couples are reluctant to have a second child and some deciding to not have any children at all, due to factors such as the high cost of raising children. But allowing families to make their own planning could address social problems created by the aging population and couple's unwillingness to have two children or any children at all, and have a positive impact on China's sustainable development.
Jia Kang, chief economist of the China Academy of New Supply-Side Economics
Northeast China needs a package for shrinking population
The seventh census showed the population in Northeast China, specifically in Heilongjiang, Jilin and Liaoning, shrank by 1.2 percentage points in the share of the total population in the past decade.
Will the abolition of the family planning policy solve regional population problems? The answer is no. Easing the family planning policy alone is not the best way to boost the birth rate.
The decline in Northeast China's population can be attributed to multiple factors, from its economic development model and industrial structure to its social policies. As such, just adjusting the family planning policy will have a limited impact to address the exodus of population and aging in the region.
Global experience shows the cause of falling fertility rates could be infertility problems and couple's unwillingness to have children due to "internal" or "external" factors. In China, the external factors — stressful working and living conditions and rising cost of raising children — have made an increasing number of couples reluctant to have a second child.
More importantly, studying, working, being in love, getting married and having children are traditional family values in China. But since both men and women, in general, spend years in pursuit of higher education and work in different sectors, they tend to get married at a later age. And the rising costs of weddings and raising children, and demands of pursuing a career are influencing couples' decisions.
It often needs decades, even centuries, for a society's demographic structure to change. The population decline in the northeastern region is the result of several factors, which could lead to other problems in the future. Therefore, the government must work out a long-term solution, including the revival of the industrial base, rather than seek a simple solution of boosting births.
Li Jia, deputy director and senior research fellow at Aging Society Research Center, the Pangoal Institution
Population challenges, economic development linked
China is at the crossroads of industrialization and facing daunting challenges, such as an aging population and declining fertility rates. Maintaining the reasonable population growth and demographic change will play key roles in China's economic and social development.
Under these circumstances, China needs to prioritize three things to solve the population problem.
First, in order to lay a solid foundation for China's demographic development strategy, the country must boost scientific innovation and deepen institutional reform to unleash productive forces, improve production efficiency and foster high-quality development.
Second, the government has to strengthen the internal circulation of the "dual circulation" development paradigm to guarantee reasonable and fair payment for labor, so as to encourage people to have children.
Third, regional coordination has to be encouraged to ensure equitable distribution and consumption. Public services and transportation must be guaranteed to increase employment opportunities in underdeveloped areas. The government also needs to introduce more services for education, healthcare and elder care to reduce the cost of childbirth.
The population problem and economic development are closely linked. After the government released the results of the seventh national census, it should put more focus on high-quality development, demographic policies and balanced development of people.
Tang Yao, associate professor at Peking University's Guanghua School of Management
---